TOP LONDON ESCORT CATEGORIES
SEARCH BY PRICE
FEATURED LONDON ESCORTS

NEW LONDON ESCORTS

RECENT LONDON ESCORTS REVIEWS

Dayana
Amazing girl..Amazing OWO. she is an expert and really puts in all the effort to pls you..totally worth it..
Review submitted by Vik on 8/4/2017

Dani
Dani looked so sexy in a school girl uniform. A bucket list item ticked off there
Review submitted by Jonty on 5/25/2017

Judith
Best £250 ive spent in w long time.I had a Splended night with Judith. What a classy girl
Review submitted by Alistar on 5/19/2017

Noel
I visited Noel on 3hr incall she is an extremely beautiful girl made me feel very welcome the afternoon went far too quickly i really enjoyed my time with her.Noel is a must see escort i highly recommend her
Review submitted by Billy on 4/8/2017

Tiarra
I do not ussually use escort girls but the luck i had this afternoon made me change may mind. Tiarra is a verry beautiful girl with a nice personality and amazing body!! She made me relax and she took care that i feel happy! For sure i will see her again next time i come to London!
Review submitted by Hadi on 3/12/2017
Bonfire Night In London
Every year up and down the country, we celebrate bonfire night on the 5th November; a tradition that is steeped in history, a history that is often forgotten. However the whole celebration originates from right here in our city of London. The plan was led by Guy Fawkes and was a plot to blow up the House of Lords in the Palace of Westminster. Luckily the plan was foiled and now we celebrate by having bonfire night where we watch fireworks and burn effigies on huge bonfires all over the country.
London is a hub of activity, with various firework displays and celebrations held; what better way to spend an evening that in the company of one of our elite London escorts as you gaze into the sky above as it is lit up by some of the best fireworks displays anywhere in the world. I personally have two favourite locations for watching the fireworks, which I am going to tell you about now.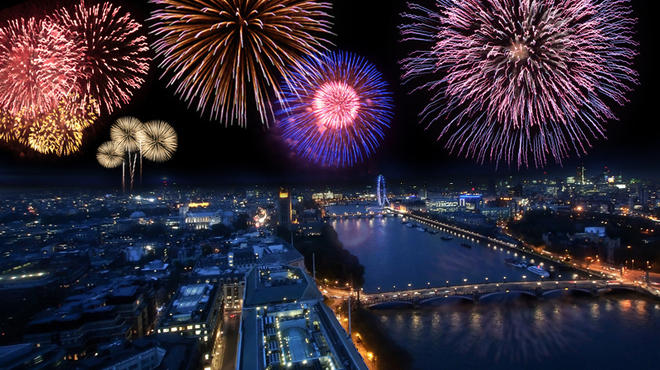 Firstly there is Blackheath Park Fireworks, taking place on the 1st November on Shooters Hill Road (SE3 0TY). The event usually attracts in excess of 100,000. The fireworks take place at 8pm and you can also enjoy good music, food and drinks. Another great display is at Alexandra Palace, also on November 1st, Ally Pally plays host to an exceptional display with a fully panoramic display. Also inside the palace there are various stalls and even a beer village.
So if you are a lover of fireworks and want to spend the evening soaking in the atmosphere in the company of a gorgeous woman then look no further than our gallery, where you will find a range of girls all very keen to spend a lovely evening in your company.
Last updated: 01, November 2014
| | |
| --- | --- |
| Recent Blog Articles | |
| | |
| February 2018 | |
| | 27/02/2018 |
| | |
| June 2017 | |
| | 20/06/2017 |
| | |
| May 2017 | |
| | 18/05/2017 |
| | |
| April 2017 | |
| | 14/04/2017 |
| | |
| March 2017 | |
| | 02/03/2017 |
| | |
| February 2017 | |
| | 11/02/2017 |
| | |
| January 2017 | |
| | 10/01/2017 |
| | |
| December 2016 | |
| | 17/12/2016 |
| | |
| November 2016 | |
| | 28/11/2016 |
| | |
| October 2016 | |
| | 25/10/2016 |